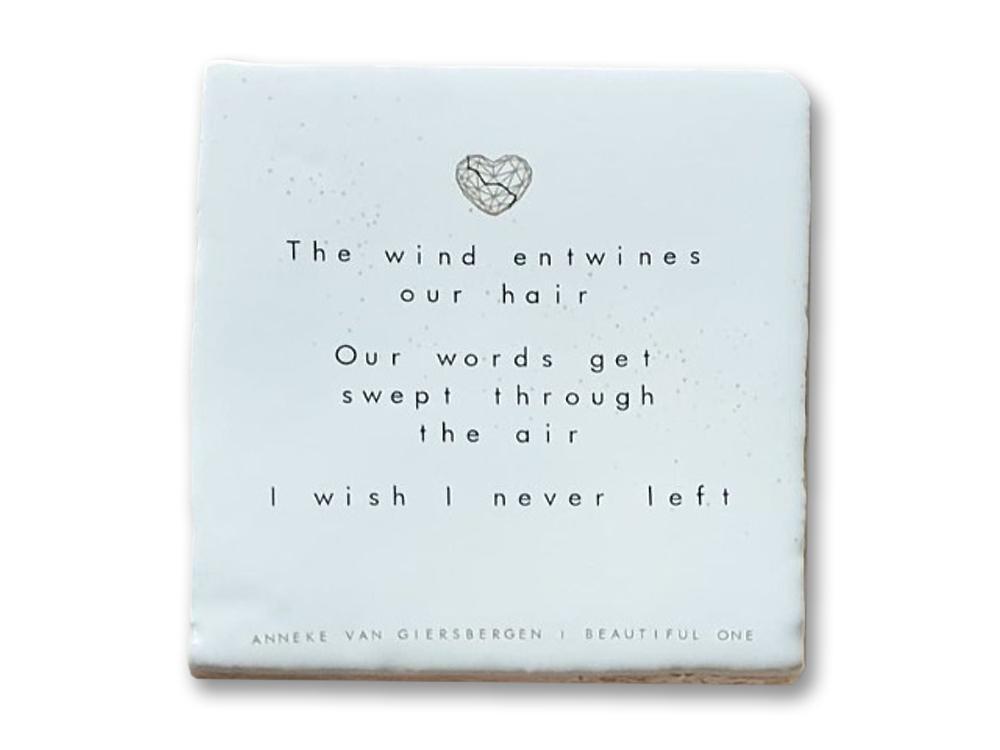 BEAUTIFUL ONE - SIGNED!
Light-colored ceramic lyric tile
SKU: AVG.TILE.BO
This delicate art piece is handcrafted and comes with a nifty hanging system. Size: 10 x 10 cm (approx. 4 x 4 inch). The natural occurring variation in these baked tiles are inherent characteristics of this product.
Signed by Anneke!
€ 22.50